The Sisters were joined by many guests for Midnight Mass and Carols this year! Christmas is a very special feast for our community as it was for our Mother Foundress:
"Greeting you most heartily in the love of the divine Infant, I wish you a very blessed Christmas, fullness of grace, which the eternal Word made Flesh has brought down to earth for us, and the peace promised to those of good will. Likewise I wish you God's peace and blessings for the coming year. May God grant you the grace to look back over the year with joyful heart, and to the future with courage and holy trust, no matter what the coming year may bring – joy or suffering, health or illness, life or death. In advance and from the depth of my heart a fervent thanks be to God for everything."
- Blessed Maria Theresia
---
The choir of Sisters and Friars prepared Christmas Carols for the Liturgy this year.
---
Many of our Sisters played instruments including trumpet, organ, clarinet, flute and viola.
---
Sister Mercy and Sister Dianne Marie gaze upon the statue of the infant Jesus prior to the Midnight Mass.
---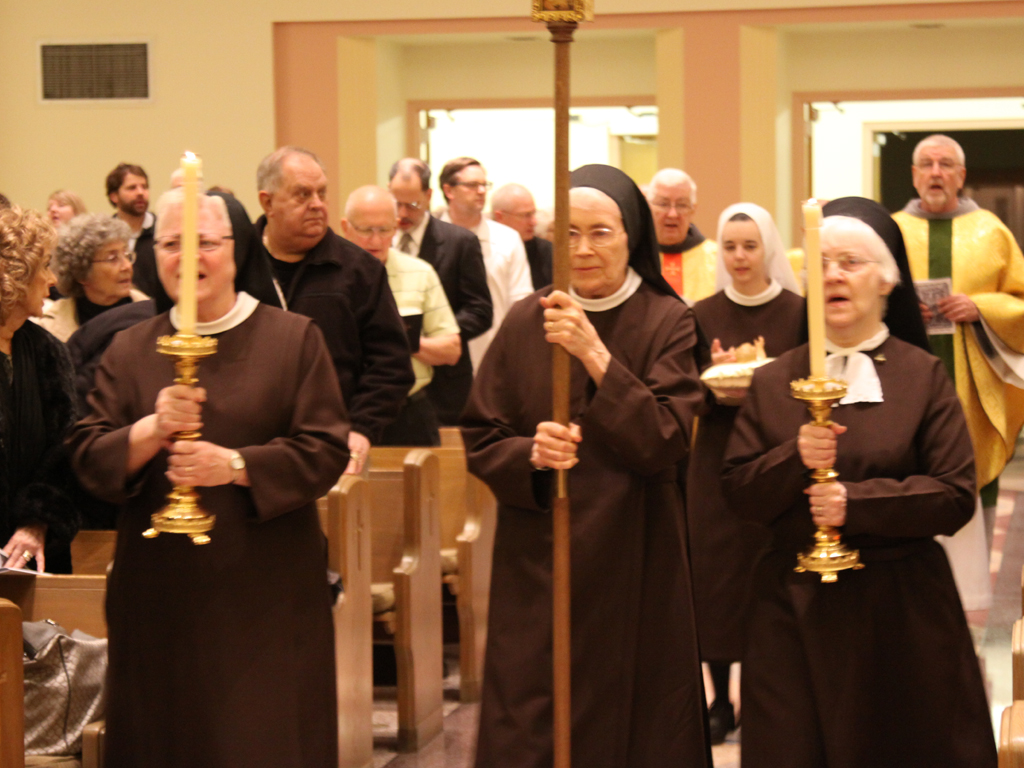 This year the Sisters were joined by the Friars and many local friends and family members.
---
Our community has a tradition that the youngest novice carries the infant Jesus in procession and places him in the crib. Here Sister Mercy kisses the infant Jesus just before the manger scene is blessed.
---
One of the Friars beautifully sang the Christmas Proclamation.
---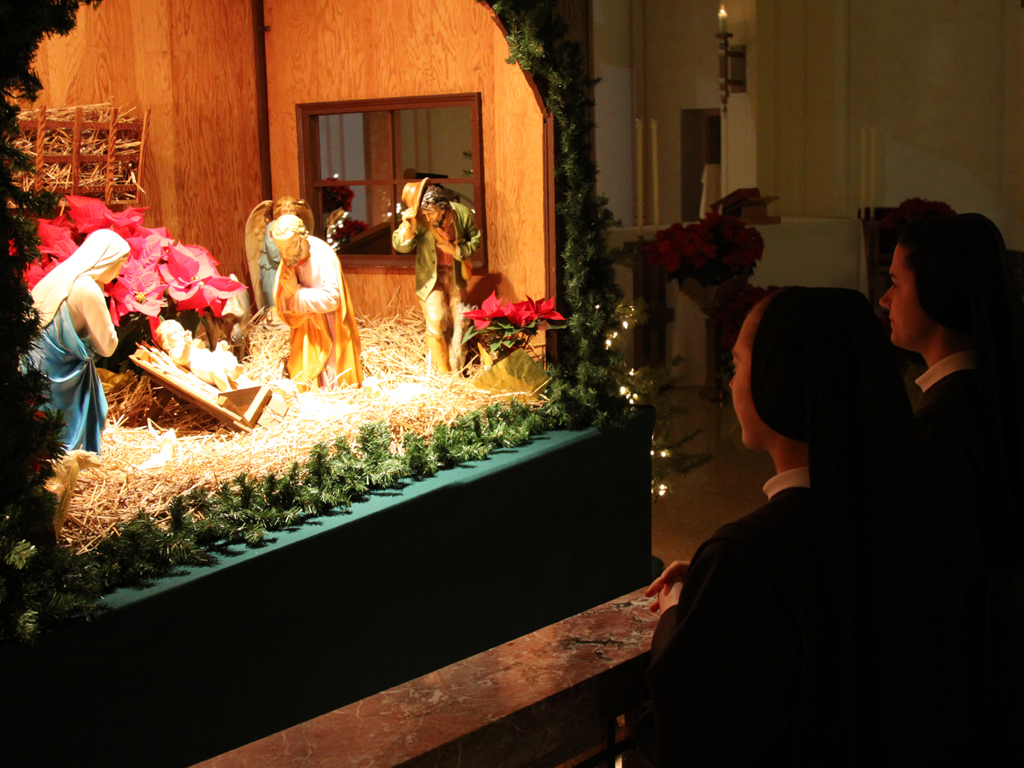 Sister Ignatia and Sister Benedicta stop to pray before the nativity after the midnight Mass.
---
The Christmas days are a beautiful time to share the joy of community life. Here the Sisters sing Christmas songs with our retired Sisters.
---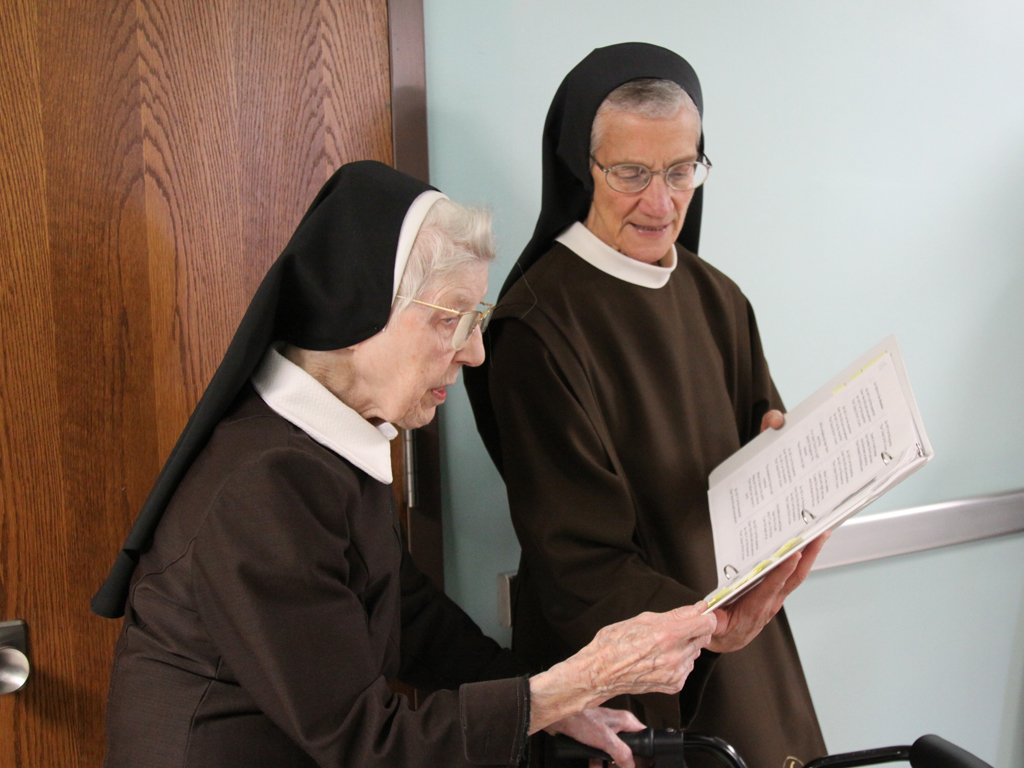 Sister Lois shares her songbook with Sister Rose Ellen.
---
Sister Lucia sings a verse of Silent Night with Sister Michael Ann.
---
Sister Jennifer and Sister Rosemary enjoy Christmas cookies.
---
The Sisters enjoy one another's company as they eat cookies and sing Christmas songs.
---
A few days before Christmas the Sisters sang Christmas carols to the patients and staff members at some of our hospitals.